Mobile phones, bar codes, and jazz bass. There are probably not many articles you'll ever see that feature these three things in the same piece, let alone the same sentence, but for the sake of doing something original, I'm going to give it a try and see what turns up.
First, let's tackle the jazz bass. One of the most original tones the Fender electric bass has ever produced came from the late great Jaco Pastorius, formerly the bassist with the jazz fusion ensemble Weather Report. (If you've ever heard of Manhattan Transfer's vocalese hit "Birdland", then you might have heard of Weather Report, who recorded the original instrumental version).
Pastorius took the standard electric Fender jazz bass, stripped it off its frets, and turned a supporting instrument into a lead voice. In Jaco's capable hands, the bass could alternate between rocking the bottom, then switching gears and soaring into beautiful melodies, with bell-like harmonics and lead lines sounding like a french horn. You can hear this in his recordings with Joni Mitchell, notably on "Coyote" and "Hejira'
One of Pastorius' classic tunes was his composition "Three Views of A Secret". Jaco may have looked like a rocker, but this piece had a great sense of swing, and the sensitivity of a jazz ballad. Three different views of one musical sensibility.
Which segues to our discussion on camera phones. One of the great underutilized talents of today's mobile phones is that the now ubiquitous onboard camera is capable of more than just taking pretty snapshots. The camera also allows the mobile phone to read visual data. Like bar codes for instance. And with the right software, these codes can be processed into actions – like calling a number, saving contact information on an address book, sending a text message, and connecting to a mobile website. All without typing in a single character.
Illustration from the New York Times, March 30, 2008.
So what does this all have to do with Jaco Pastorious? We'll be taking a look at mobile bar codes (also known as 2D codes), and we're going to use them to see three different views of the same secret message – just like Jaco's tune.

Mobile bar codes come in different forms, and we're going to check out three different types currently in use in the Philippines.
…………………………………………………………
QR Codes: Nipponesque
The first of these are QR Codes, which were originally created for Japanese factory applications but were later adapted for use by Mobile phones. In Japan, many phones come with built in reader software that interpret these codes, which are used for applications from advertising posters, purchasing bus tickets to obtaining nutritional information on McDonald's burgers. This made sound all very sci-fi but these codes have been used in Japanese phones since 1999, so the Japanese have had plenty of time to get used to these in everyday life.
Here's a Japanese McDonald's commercial that shows how they use QR Codes printed on the burger wrappers. The codes allow the Keitai (mobile phone) to connect to a mobile site that displays the nutritional info of the sandwich:
Here's the first code, our first view to a secret: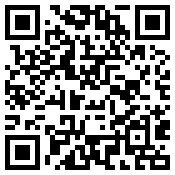 And if you'd like to decipher them on your phone, use your phone's web browser to go to http://reader.kaywa.com and download the Kaywa reader.
…………………………………………………………………..
Data Matrix: From Factories to Mobiles
Data Matrix is another bar code format that also has its roots in the manufacturing world for tagging products (open up your Nokia phone and you'll see a sticker with your IMEI number and a little Data Matrix code) but has a double life as a mobile code. Originally developed by a company called Acuity CiMatrix (which has since been acquired by Siemens), the Data Matrix format is now an ISO standard and in the public domain.
Data Matrix is used more in Europe and the US than QR. It's also being promoted as a mobile standard by a consortium called MC2 through their website. It's a pretty heavy group, including folks like Nokia, Hewlett-Packard, Deutsche Telekom, Publicis, Telefónica, among others – an interesting mix of companies from the worlds of advertising, handset manufacturers, and mobile operators. This group aims to get the attention of industry groups like OMA and the GSMA, so I'd say this gives them a good shot at standardization.
Nokia already includes scanning software that supports both Data Matrix and QR preloaded in newish phones like the N95 and E90, and provides a handy resource on their site to other readers.
Here's our second view to a secret, using Data Matrix:
If you've downloaded the Kaiwa reader earlier, you can use that – otherwise, check out Nokia's listing.
…………………………………………………………………..
NextCode/DECODE
Data Matrix and QR aren't the only game in town. A proprietary format from a US company called Nextcode, provides another take on the 2D code biz. Nextcode's codes are represented by Dots, and can store more data than either Data Matrix or QR. The readers are also somewhat zippier.
In the Philippines, Nextcode powers the 2D code technology released by Smart as DECODE.
Here's a third view to a secret, this time a code encoded via the Nextcode format:
To download a reader, you can try out Smart DECODE by pointing your mobile web browser to http://decode.smart.com.ph. Currently, readers are available for Nokia Series 60 2nd edition and a selection of J2ME (Java) capable phones.
…………………………………………………………………..
A 2D View of the Future
Unlike places like Japan, mobile codes are anything but mainstream in the Philippines at the moment. So far it's been an education issue – the main effort is more of getting the general public aware that these things are possible, and download the software into their phones. Every new phone released nowadays has a built-in camera. With the right software loaded, every phone can read.
Is this a big deal? Here's what the future could bring – already a reality in Japan. Consider this scenario from a story in the the International Herald Tribune:
The twentysomething with the ponytail races down the steps to the platform to find that she has just missed her subway and will have to wait seven minutes for the next one.

She is unperturbed about the unexpected delay. She pulls out her cellphone, snaps a picture of a corner of the movie poster on the other side of the tracks and, a few seconds later, she has a list of show times at neighborhood theaters on her handset as well as a review of the film. With one more click, she can watch the trailer and buy tickets.
To read the full article, "Mobile marketing in an ink blot" click here.